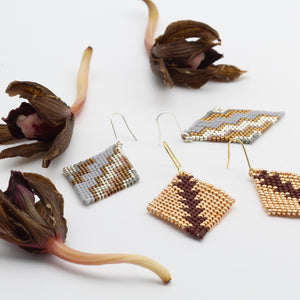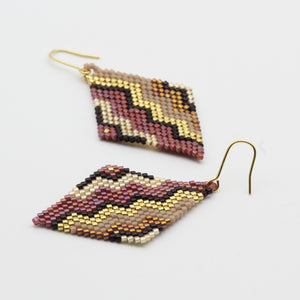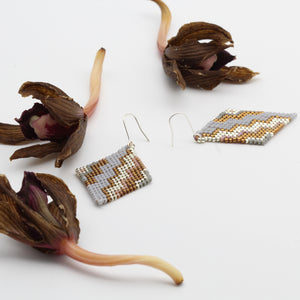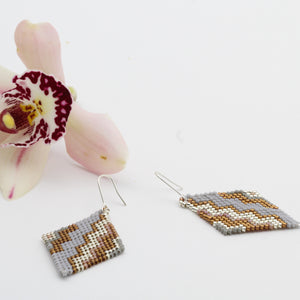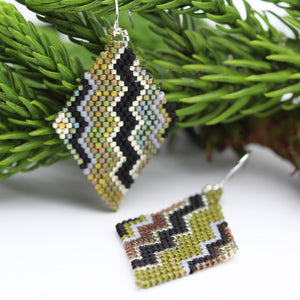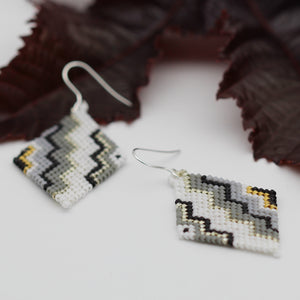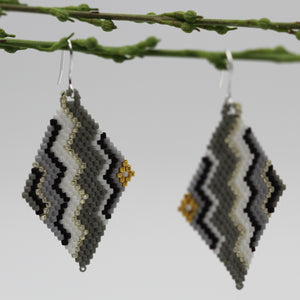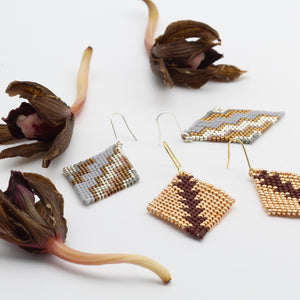 Zig Zag Missoni stripes
Our vibrant, glamorous hand-beaded diamond shaped earrings are inspired by the intricate Zig Zag patterns from fashion house Missoni, in Italy.
Each earring is handwoven using the finest Japanese seed beads one can find - Japanese Delicas. The colours infused into these tiny glass, super high quality, glossy beads are radiant.
Each earring pair is intricately woven in colour combinations selected by Ruby herself. 

Sterling silver ear hooks complete these light-weight works of art.
Completely handmade by weaving singular Delicas into an awesome zig zagged network using traditional Xhosa beadwork techniques. Contemporary design meets age-old beading techniques in a fashion fusion.
Each pair bought supports the many women headed households in the townships of Cape Town. The aim of our beadwork project is to rectify the inequality we face in our city through job creation and to empower our bead workers through financial upliftment.