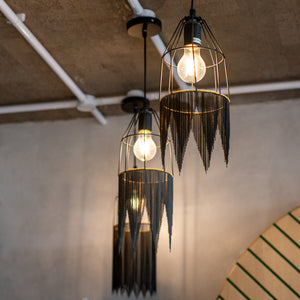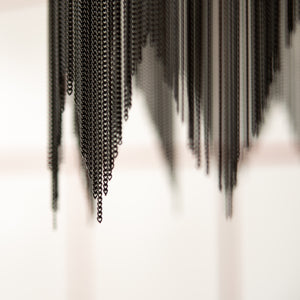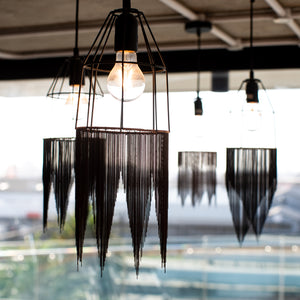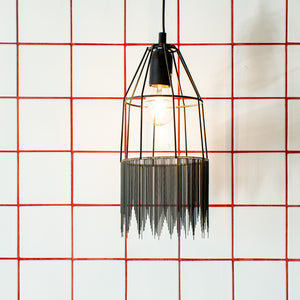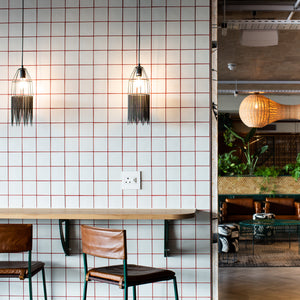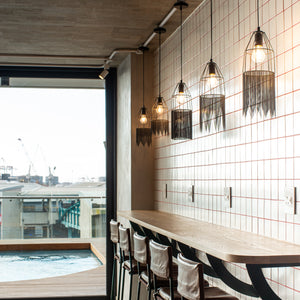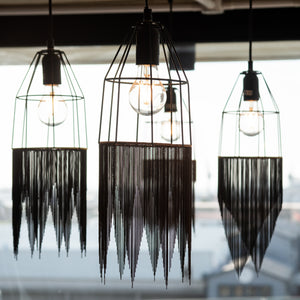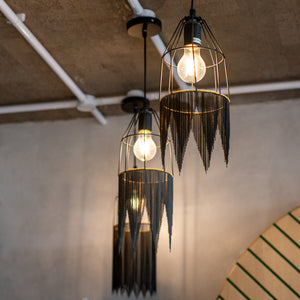 Zig Zag Chain Light in Black
Lighting the Way
Our exciting new lighting range reflects Ruby's entry in homeware. Building on the chain and wire coiling techniques we've pioneered for our boutique jewellery ranges, RUBY lights are hand-crafted by in-house wire artisans in our studio in Sea Point, Cape Town. 
Our 'Zig Zag Chain light' is available in either short or longer form zig zag shapes. The colour way featured here is black chain combined with gold wire. We have over 20 colour ways in our chain so don't hesitate to request a signature colour way for your interior.
Materials: powder coated metal frame in black, black chain, gold-tone wire.