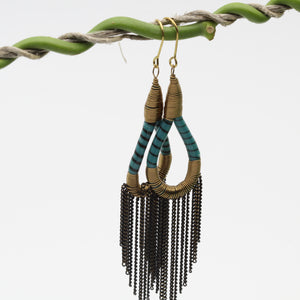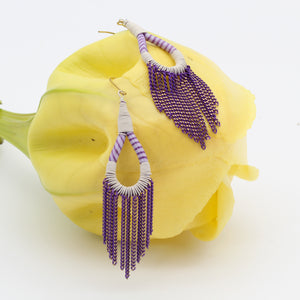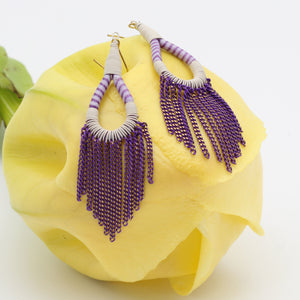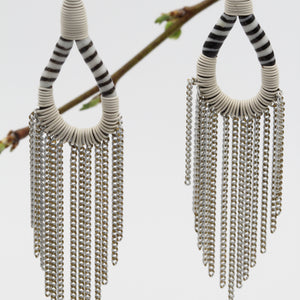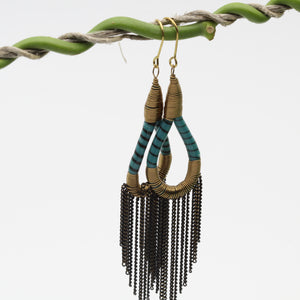 Upcycled Flip Flop Earrings
Upcycling & Ocean Waste

Ruby's original Upcycled chain hoop earrings are hand woven by our expert in-house wire artisans using high quality artistic wire in Cape Town, South Africa. 

Our gorgeous, brightly coloured upcycled striped rubber is made from discarded flip flops that wash up on the beaches of the East African coastline. The environmental cost to the tons of plastic clogging up our oceans is catastrophic. By 2050 at the rate we're going, there will be more plastic than fish swirling in our seas.
Part of our mission in producing these earrings is to intercept ocean plastic.

Upcycled Flip Flop Rubber

Ruby's upcycled rubber is sourced from vendors that collect the rubber flip flops from beaches, melt them and turn them into these striped sweet-like bands. Flip flops - which only have a 2 year lifespan, wash up in their thousands due to swirling ocean currents because they float to the surface of the ocean. 

Over at our HQ we trim the striped bands and using a traditional Malawian wire coil technique, weave intricate chain fringing onto our custom tear drop hoop shapes. 

Our inspired earrings tell a vast tale. With each pair purchased you are helping to clean up our oceans and are supporting artisans in Africa.
Materials: upcycled flip flop rubber, artistic copper wire. High quality imported fashion chain. Brass ear wires. Sterling silver ear wires available on request!