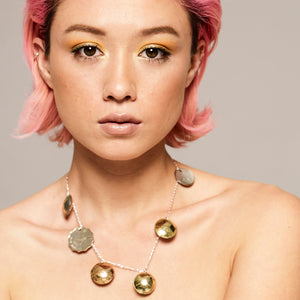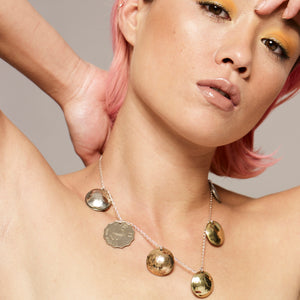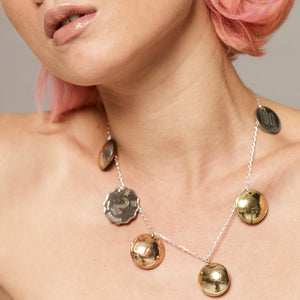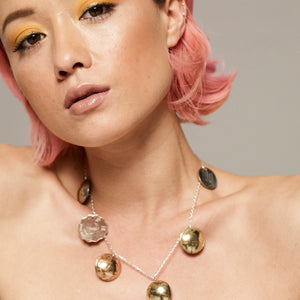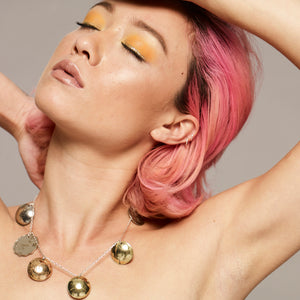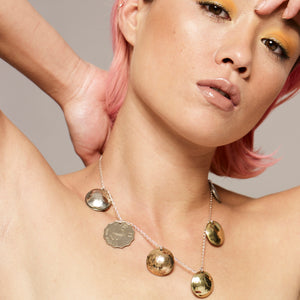 Domed Coin 925 necklace
Out of currency but not out of style. Ruby has a habit for finding and making use of obscure, redundant objects as inspiration for her Art forms. The sustainability practice of upcycling helps push her creative boundaries such as in this special piece featuring old coins hammered into dome shaped coin pendants.
Our domed coin necklace hangs on 55cm sterling silver chain. The vintage coins used have been selected for their charm and historical beauty. Some hang as independent flats and others have been sandwiched into gentle double-sided circular dome shapes.  
Handmade in Cape Town, South Africa.