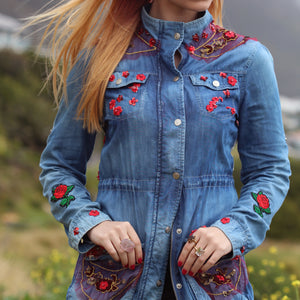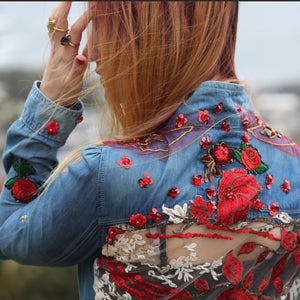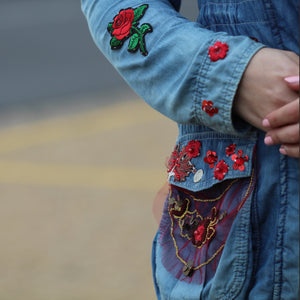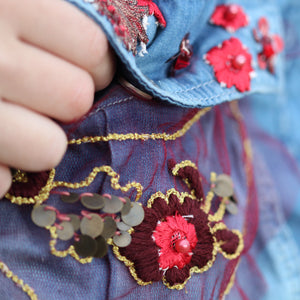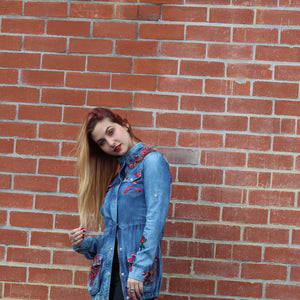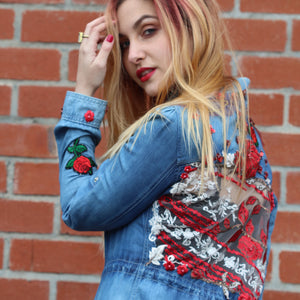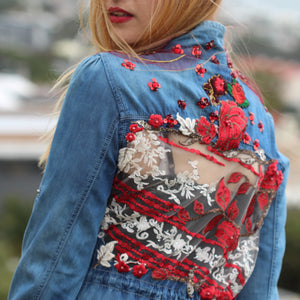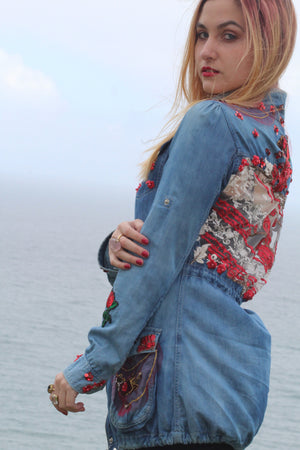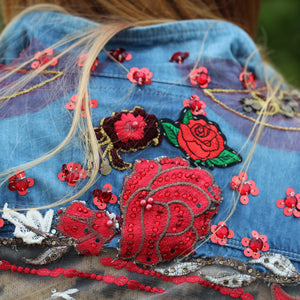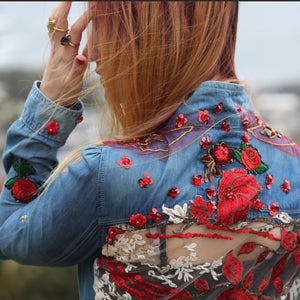 Tattoo Rose
Double drawstring, lightweight denim jacket with a high collar, zip and metal buttons.
We've cut out a denim piece from the back of the jacket and inserted a dramatic piece of red, cream and bronze sequin flower lace to give this jacket a delicate feel.
Burgundy and gold mesh flower embroideries complete the pockets and back detail.
Graphically hand-sewn tattoo roses on the sleeves and red sequin roses dotted at random on the collar and back.
We call her 'Tattoo Rose' and she's the latest work of wearable art from Ruby & Nel Sadie.