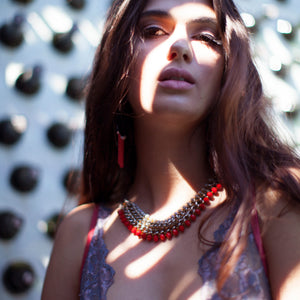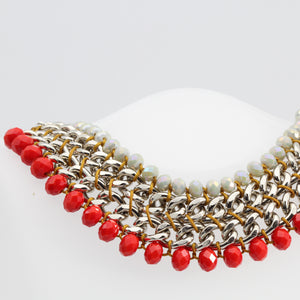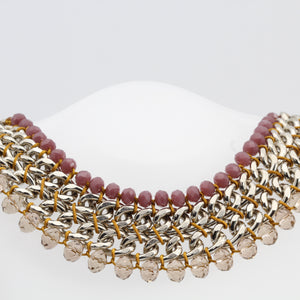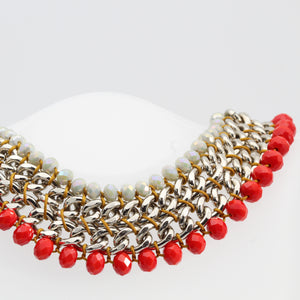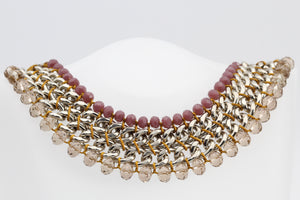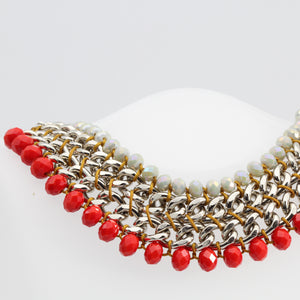 Statement Choker Cuff // 2 in 1
Hand-beaded stainless steel chain choker and wrist cuff - two in one!
This versatile, statement adornment can be worn as both a choker and a wrist piece. Add it your neckline or wrap and double it up to wear it as a wrist piece.
Handmade with crystal beads, colour can be customised. Stainless steel chain. Beaded by our ethical fashion arm in Cape Town, South Africa.