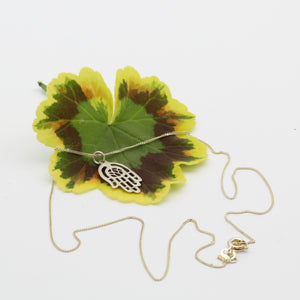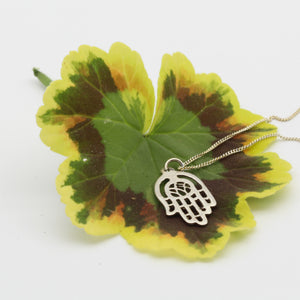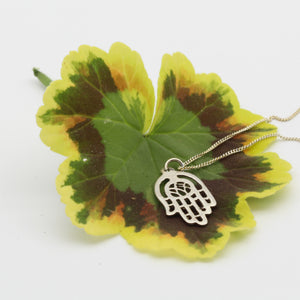 Silver Hamsa
Our dainty, light-weight sterling silver Hamsa pendant hangs on 42cm sterling silver chain. It's cast by hand in small batches by our dedicated silver smiths in Cape Town, South Africa.
Hamsa symbolism
The Hamsa symbol is said to predate monotheistic faiths though it has been used as a protective Talisman in both Judaism and Islam. In Hebrew the word hamesh means five referring to the 5 fingers and the 5 books of the Torah. In Islam the Hamsa is also called the Hand of Fatima in honour of one of the daughters of the Prophet Mohammed and refers to the 5 pillars of Islam.

It's origins are probably entirely non-religious. Whatever your persuasion, the Hamsa is believed to be a powerful amulet that can be used to ward off any negative energy heading your way!

A much needed dainty amulet in these crazy times.