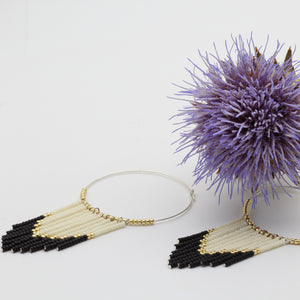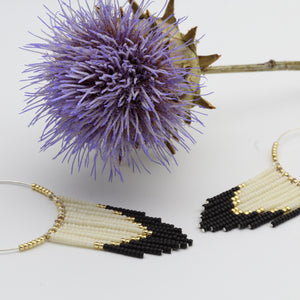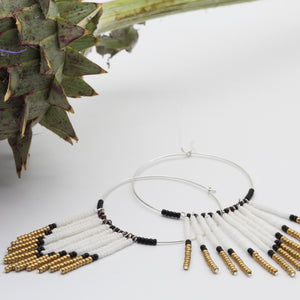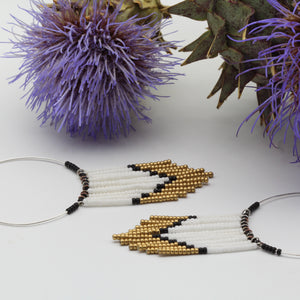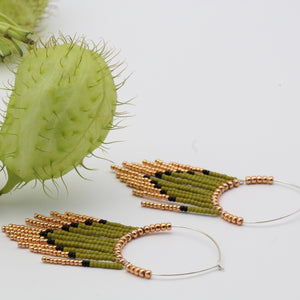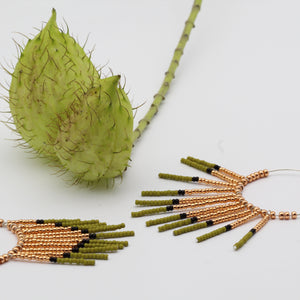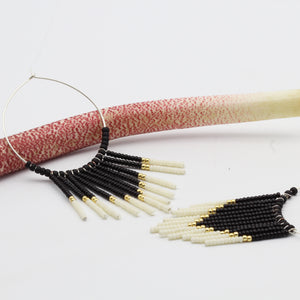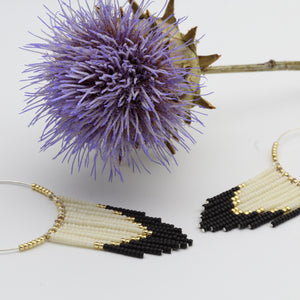 Porcupine Quills
Inspired by the totemic magic of the African Porcupine our Quill inspired earrings are assembled by hand on sterling silver hand-crafted sleepers.
Really light-weight dramatic pieces that easily transition from day-time vibes into a night out. 
Each sleeper shape is created by hand by our master silversmiths; our fair-trade beading group, the Ruby Beading Circle then adds their special skills. Created in Cape Town, South Africa using Japanese Miyuki beads, silver plated pins and sterling silver ear wires.
*Flower shown is an Artichoke flower!