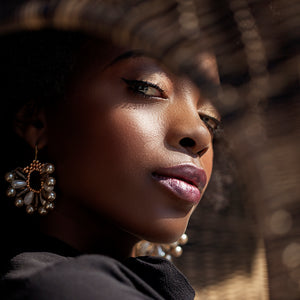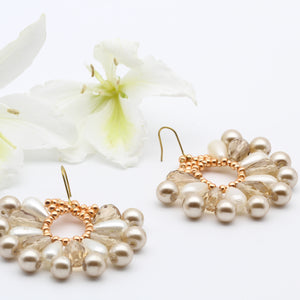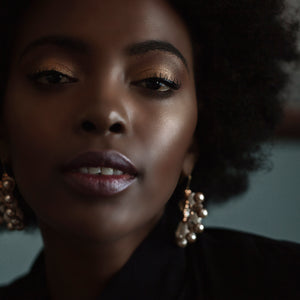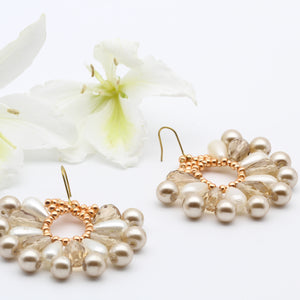 Pearl Fans
How they came to be...
These signature earrings emerged one fine day at the Ruby studio when our awesome friend HMU artist Sanchia, requested a bespoke hand-beaded bridal shawl. We loved Sanchia so much that we battled for hours assembling her choice of glass pearls, crystal beads and Japanese seed beads.
The bridal shawl was out-of-this-world and the techniques learned seeded the idea for our original, designer Pearl Fan Ruby earrings.  
Why they are good for your lobes:
Super lightweight but highly embellished these glamorous adornments will add some pizzaz under the sun's rays or the moon's beaming glow.
Ethical Fashion
Handmade with love and care in Cape Town, South Africa by our in-house community upliftment project. If you truly care what you wear, aim to help others by making sustainable fashion choices. Our beading circle comprises incredible women who are making attempts to uplift themselves up out of poverty. Help us, to help them.
Our raw materials include round and tear drop shaped glass pearls, Japanese Miyuki beads & sterling silver ear wires.
We can accommodate requests for clip-on earrings!