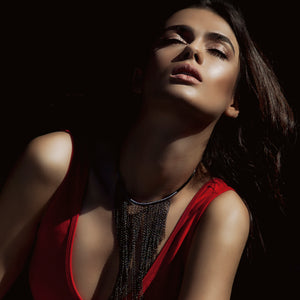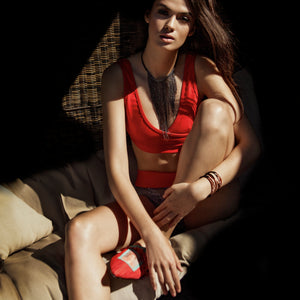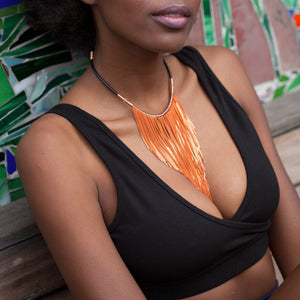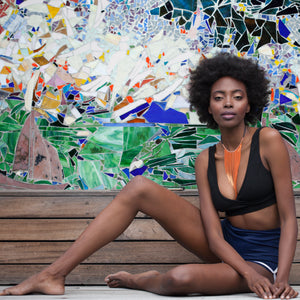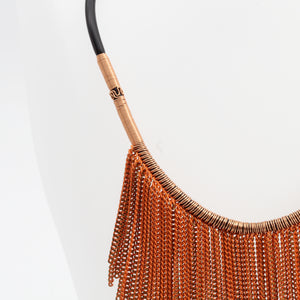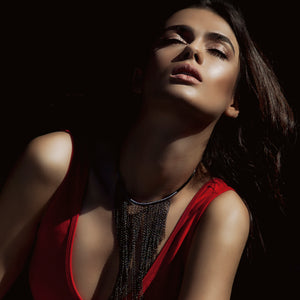 Chain Fringed Choker
Malawi > Cape Town
Our awesome hand fringed chain chokers are unique one-of-a-kind creations.
Statement Jewellery for the bold and brave
Handmade by our specialist in-house expert wire artisans from Malawi, to our signature design - each wire coil is intricately woven by hand.

Inspired by 1920's 'Flappers' these fringed chain chokers will flatter your neckline wherever, whenever.
The colour way featured here combines either gun-metal grey loop chain with silver wire or lush juicy orange chain with copper wire. The wire coil pattern shows off our intricate Spring detail. 

A statement adornment for the bold and beautiful. Completely handcrafted in Cape Town, South Africa.