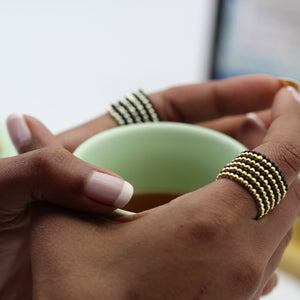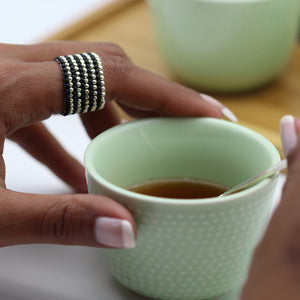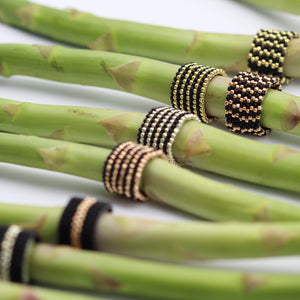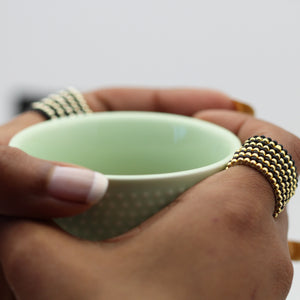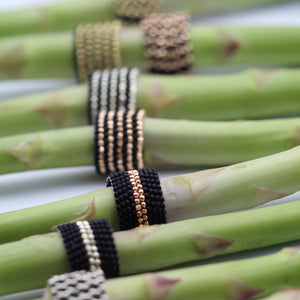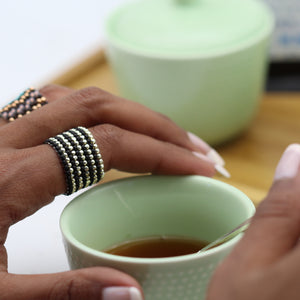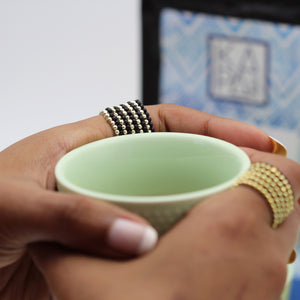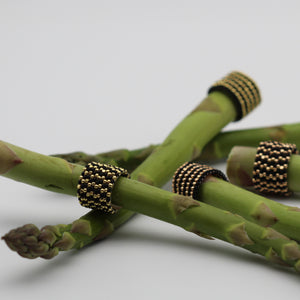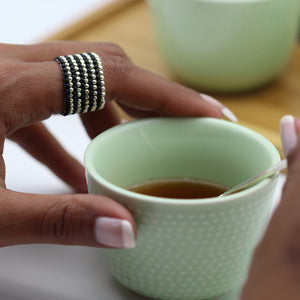 One Ring to rule them all!
Our signature hand-beaded rings are made using elasticated bonded thread and Japanese Miyuki glass beads in matt colours and metallics. They are hand-beaded by the Ruby Beading Circle - our job creation, ethical fashion and empowerment initiative in Khayelitsha, Cape Town. One size fits them all!
Our unique patterns include multi-striped, checkerboard and single stripe.