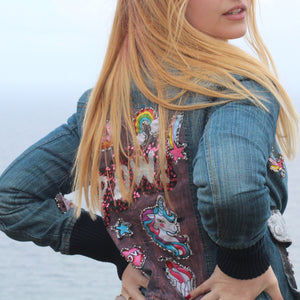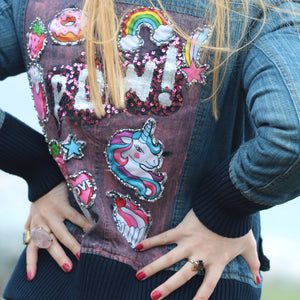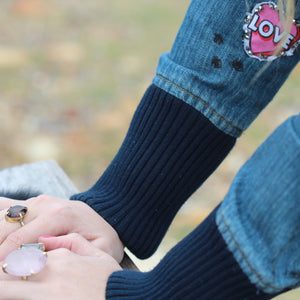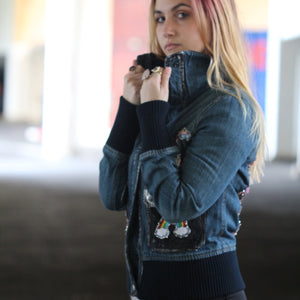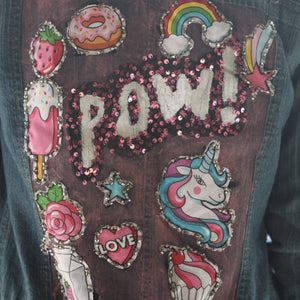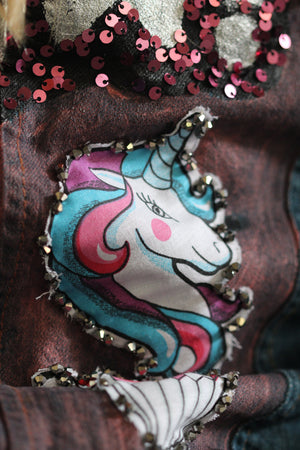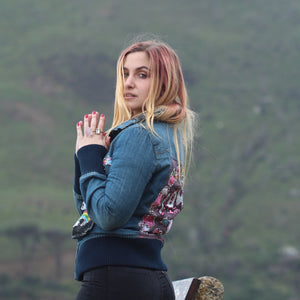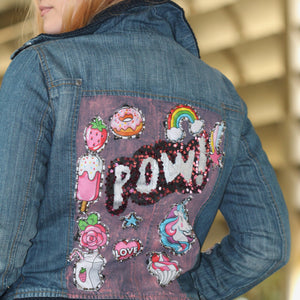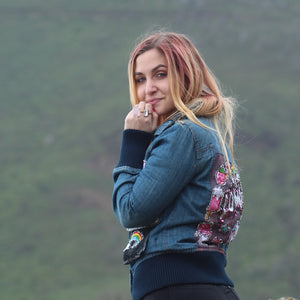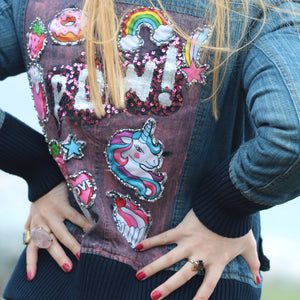 NeverEnding Story
Just like the 1984 fantasy film classic The NeverEnding Story, enjoying this piece of wearable art is akin to entering a magical book. Wearing our fantasy inspired Art piece will have you stopping the dark forces from engulfing the wonderland of Fantasia.
This customised denim jacket is hand painted with silver & black fabric paint. It features hand-sewn Japan Pop motifs that are encrusted around the edges with tiny silver bi-cone beads.
The jacket itself is super warm and cosy and features long navy stretch cuffs and matching waistband.
Made in Cape Town by Ruby's guest designer Nel Sadie.