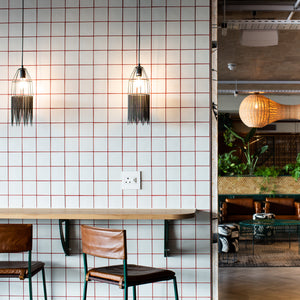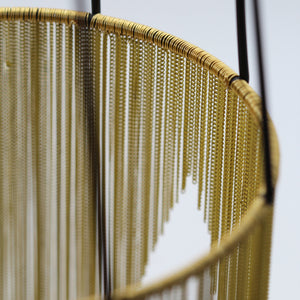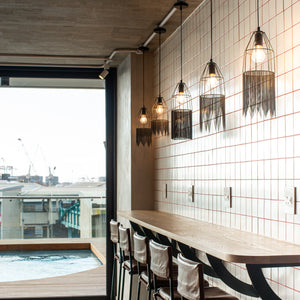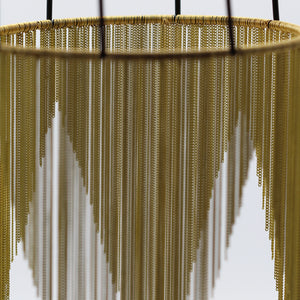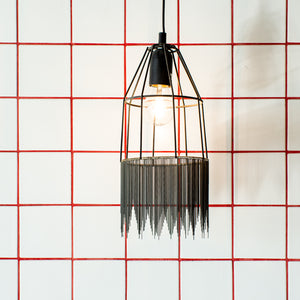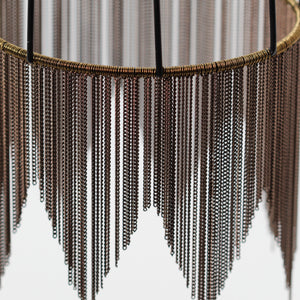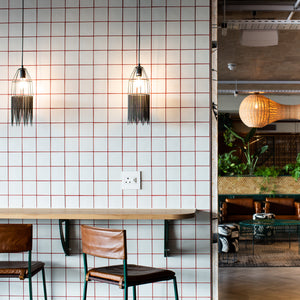 Medium Zig Zag Fringed Light
Lighting the Way.
Our medium zig zag fringed light comes in an array of colours. Shown here: yellow-gold, metallic grey and bronze.
Building on our unique fringed chain and wire coiling technique that we pioneered for our jewellery collection, our lights are handcrafted coil by coil, by our in-house wire artisans.
Pics shown from our latest commission for the stylish communal spaces for WEX1 Stock_Exchange - The Woodstock Exchange's sister building and one of Cape Town's most innovative new developments.
With over 20 colour ways and shapes to suit any interior your bespoke commissions or custom stockist requests are welcome.
Materials: powder coated black birdcage frame, copper / brass wire, metallic chain. Handmade in Cape Town, South Africa.