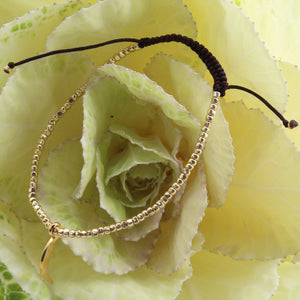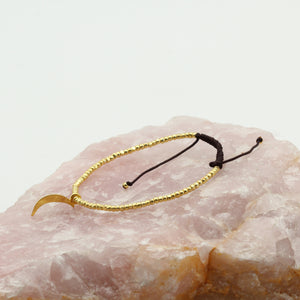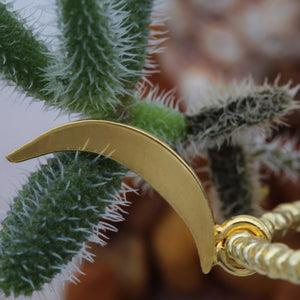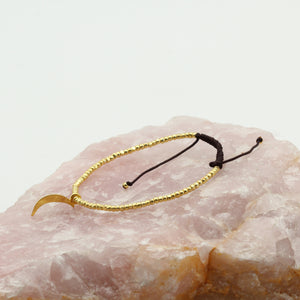 Macrame Mini Moon bracelet
Delicate, dainty 24k gold dipped moon crescent charm adorns an adjustable macrame bracelet. Our mini moon is hand-cut out of brass sheet and 24k gold plated.
Made in Cape Town, South Africa.
Handwoven with chocolate brown thread and strung with permanent finish Miyuki beads in gold. Understated and elegant.