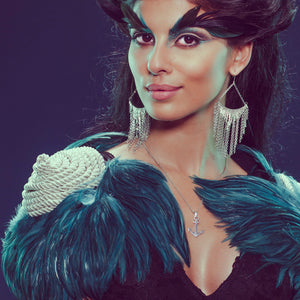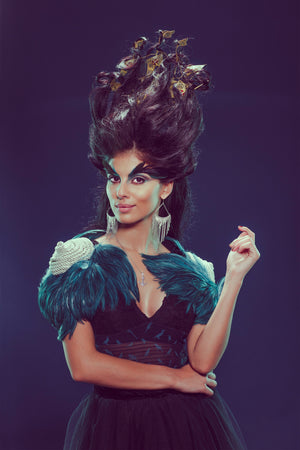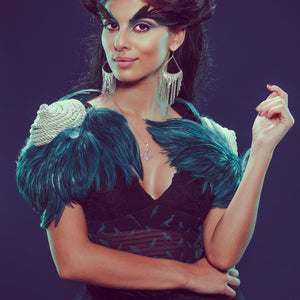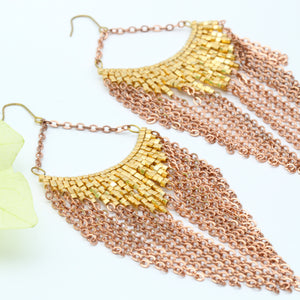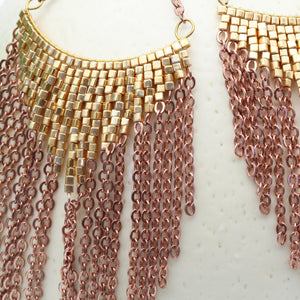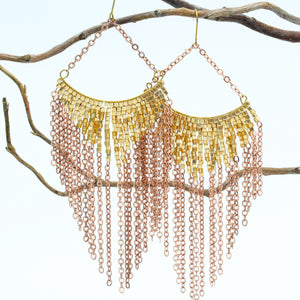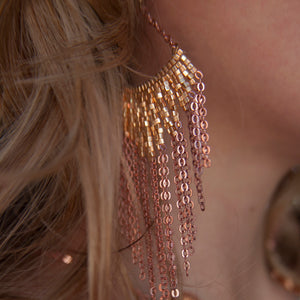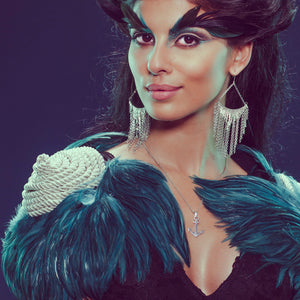 Lucy Hoops
Lucy in the Sky with Diamonds.
These sparkling shoulder duster earrings are deceptively light.
A Ruby designer original. Handmade using Japanese cube beads and fringed fashion chain by the Ruby Beading Circle - our ethical fashion initiative founded in 2002 that supports women artisans in the townships of Cape Town.
Size 11 Miyuki cubes. Fashion chain. Hand bent semi circular hoop. Sterling silver ear wires. (Or clip-on ear hooks by request.)