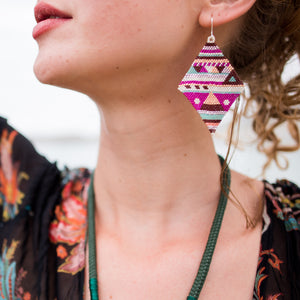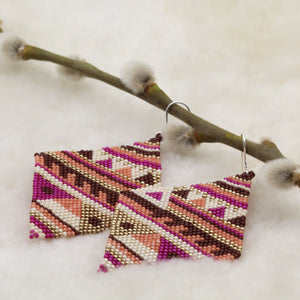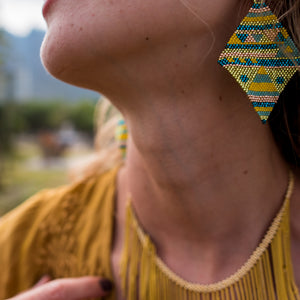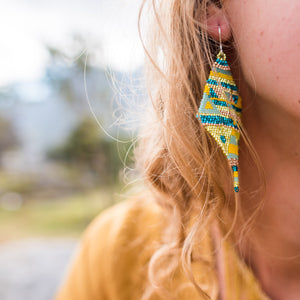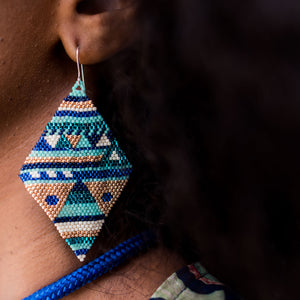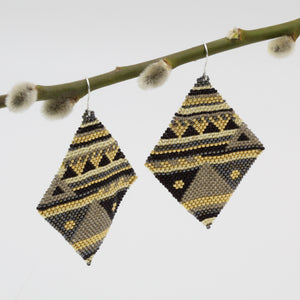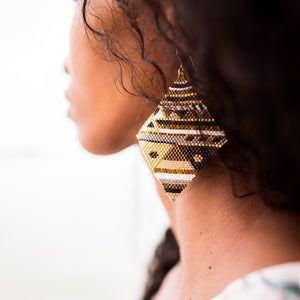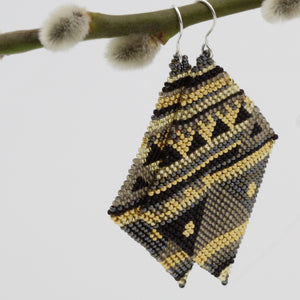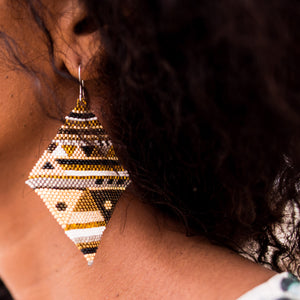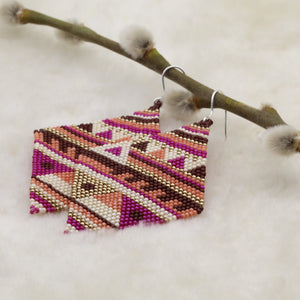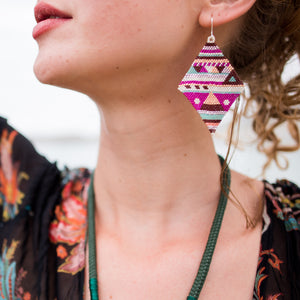 Giant Geometric Diamond earrings
Gorgeous giant geometric diamond shaped earrings. Hand-beaded using super tiny size 15 Japanese glass beads.
Each triangular shape is perfectly assembled in formation by the talented hands of our Khayeltisha based, income generation co-operative: the Ruby Beading Circle. Ethical fashion looking so fine. 
Materials: size 15/0 Japanese glass beads, sterling silver ear-wires and Miyuki thread. Handmade in Cape Town, South Africa.