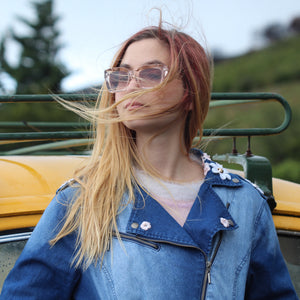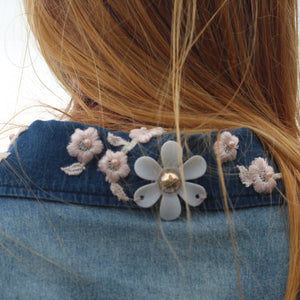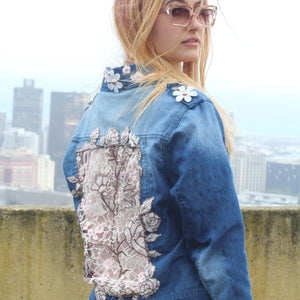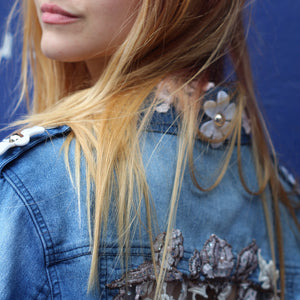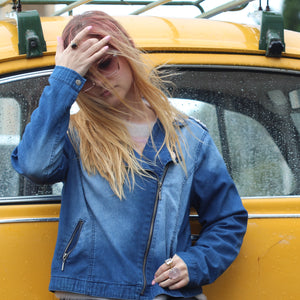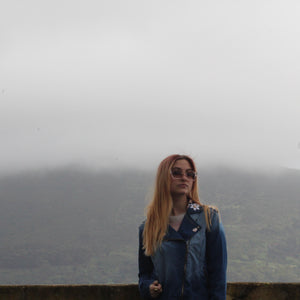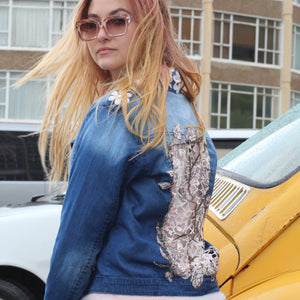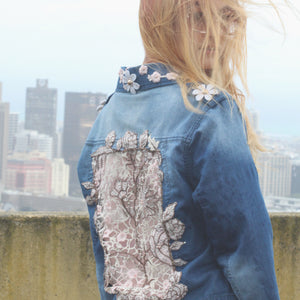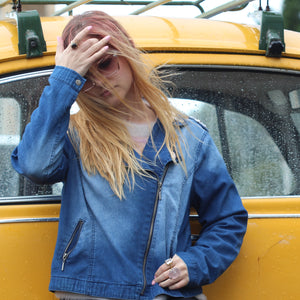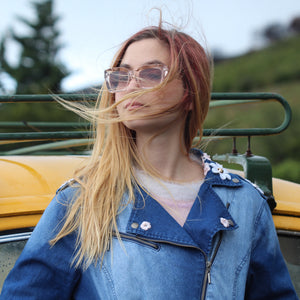 Flower Child
'Wild child,
Full of grace,
Saviour of the human race'.
- Jim Morrison
Zip-up, biker style fade denim jacket. We've cut out the back detail and replaced it with a flower lace in pale pink, cream & bronze.
Hand-sewn, giant pop 60's flower power beads on the collar and back for a Woodstock vibe.
Created by Nel Sadie in collaboration with Ruby. This is a custom piece and there is only one of them - one of a kind!