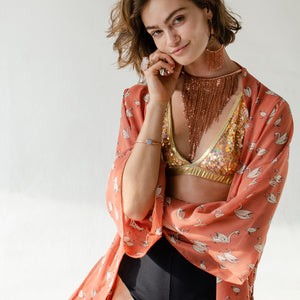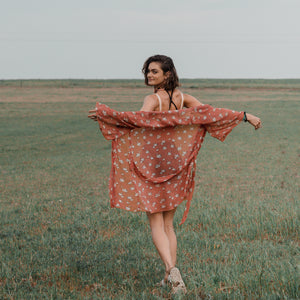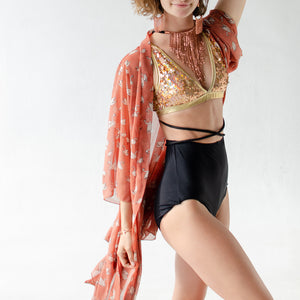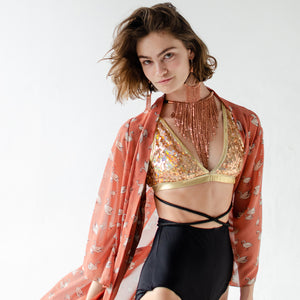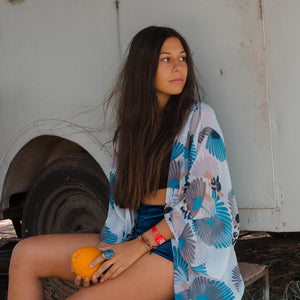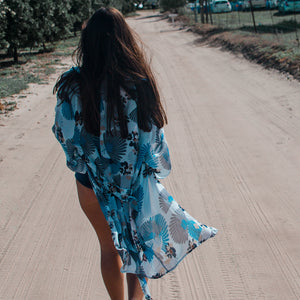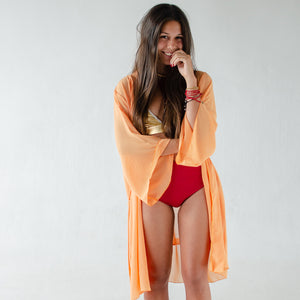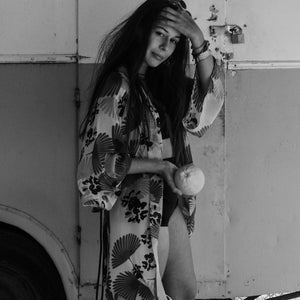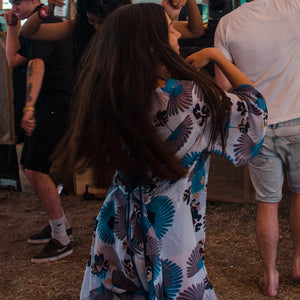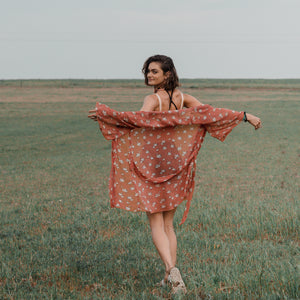 Chiffon Kimono
Our belted chiffon Kimono is the perfect lightweight accessory - pack her gently in your beach bag or festival trunk. The ultimate cover-up for the beach, styling your next festival or just a fun piece to lounge around at home in.
She is super lightweight and our Kimono pattern has been altered to perfection. The perfect balance between a belted rob and a lightweight gown with an intimate twist. 
We've got over 20 delicious prints and an array of plains to choose from. 
Our Kimonos are handmade in Cape Town in a boutique environment.