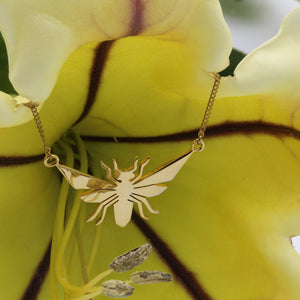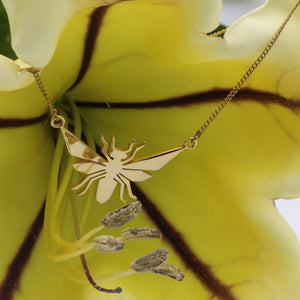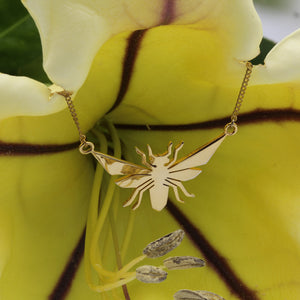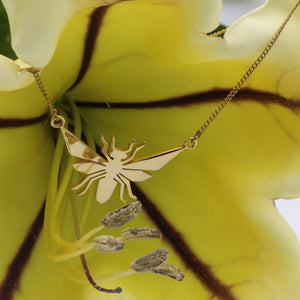 Engraved Bee
Our Ruby original pendants are hand-cut out of brass sheet, engraved by hand and dipped in 24k gold. Each curve and line of our beautiful designs is created by hand by our master artisans.

Save the Bees

Without these magical beings and according to Einstein, life on Earth would collapse within 4 years. Bees represent the workings of the collective, hive mind as a well as a deep symbiotic relationship with the floral and plant kingdom.
Bees work for a planetary win win situation; let's hope we can learn from their wisdom. 
Materials: brass sheet, 24k gold plated. Gold tone chain 45cm.