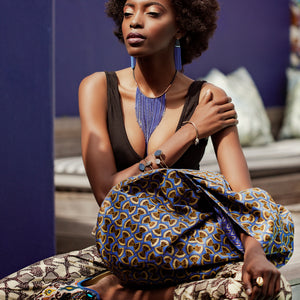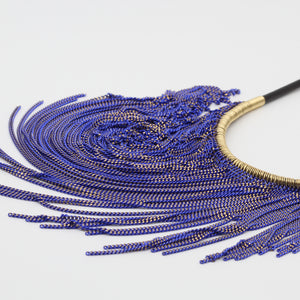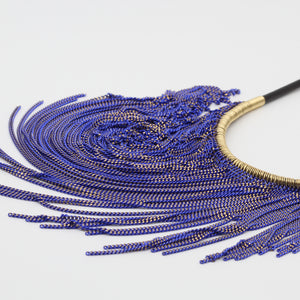 Electric Eclectic
Malawi > Cape Town
Our awesome hand fringed chain chokers are unique one-of-a-kind creations.
Statement Jewellery for the bold and brave
Handmade by our specialist in-house expert wire artisans from Malawi, to our signature design - each wire coil is intricately woven by hand. 

Inspired by 1920's 'Flappers' these fringed chain chokers will flatter your neckline wherever, whenever.
The colour way featured here combines electric blue chain with gold tone wire. 

A statement neck-piece for the bold and brave. Completely handcrafted in Cape Town, South Africa.