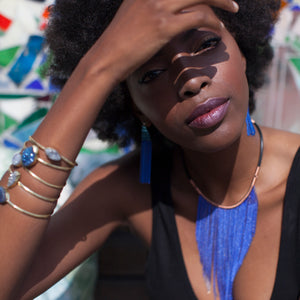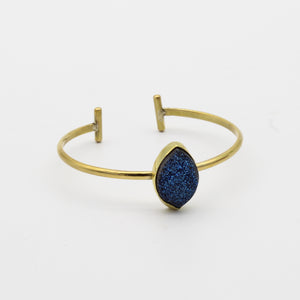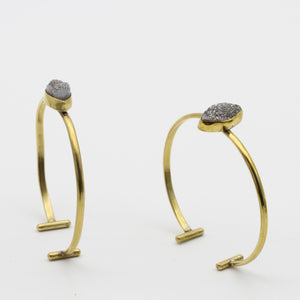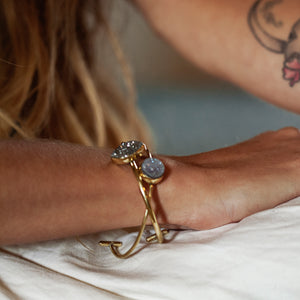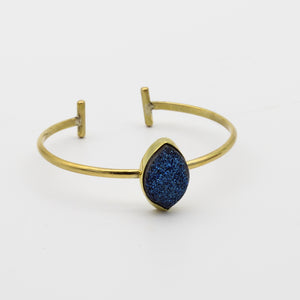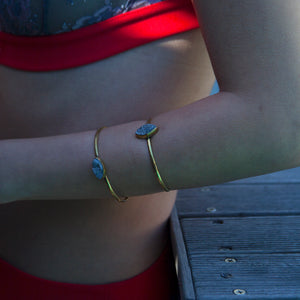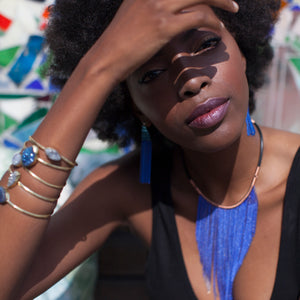 Druzy brass Bangle
Hand forged pure brass Druzy bangle set with your choice of either an eye shaped or round, flat- back Druzy crystal stone.

Handmade by our expert in house metal artisans in Cape Town, South Africa.

The bangle itself is pure brass. The Druzy crystal stone, specially sourced by Ruby herself, is natural crystal that's been titanium coated to bring out it's natural lustre.