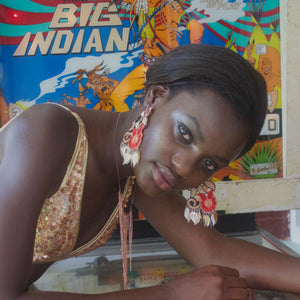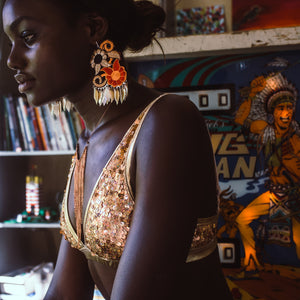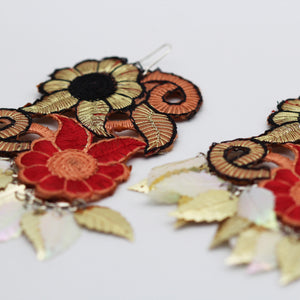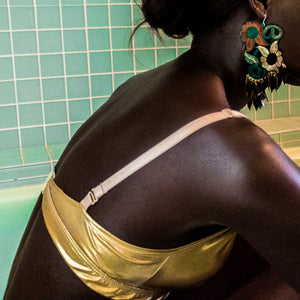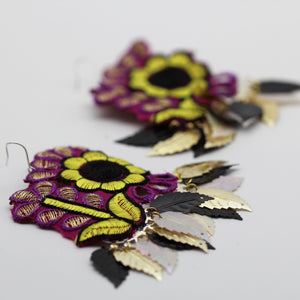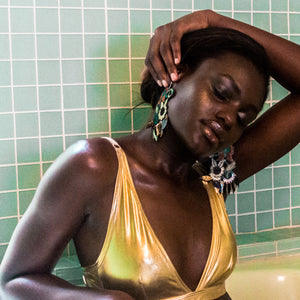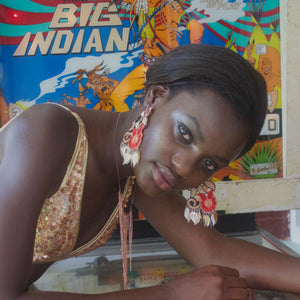 Island Nights
Our super light, over-sized hand embroidered earrings are the perfect exotic adornment. They make a big impression while being feather light on the lobes. Lush embroidered motifs are accompanied by hand sewn components and vintage French glittery leaf sequins. We're using real Made in Paris vintage leaf sequins for these babies. A Ruby designer original that's handmade in our Cape Town studio.
Assembled with sterling silver earring wires. If you prefer silver plated clip-on earring hooks we can add these for you - just let us know!
Our Island Nights earrings are available in 3 colour ways: Flamingo, Turquoise waters or Pink paradise skies.