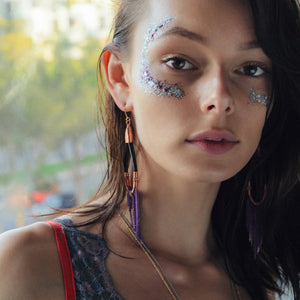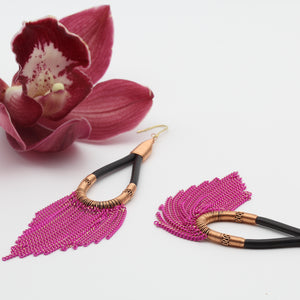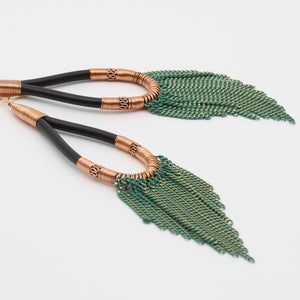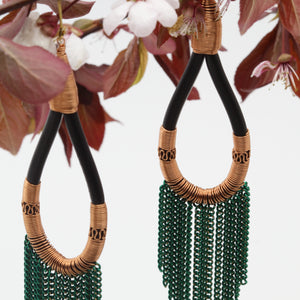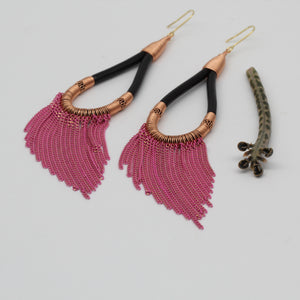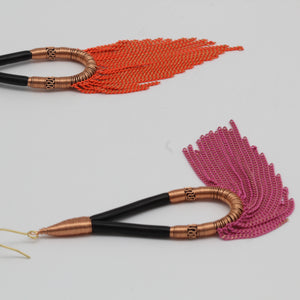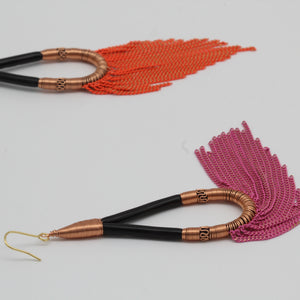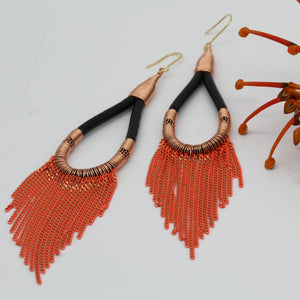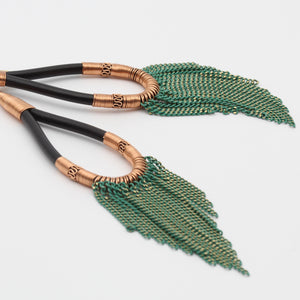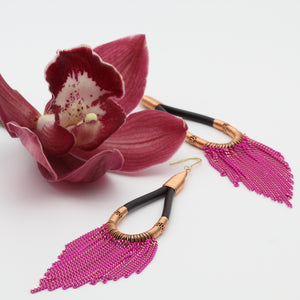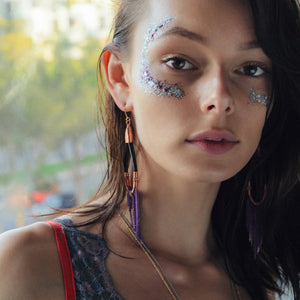 Malawi Spring
Make a Statement
Our swirling fringe chain earrings are bold statements for your lobes in lush colour ways. They are super unique.  
Created by bending high quality, artistic copper wire around jet black rubber using a traditional Malawian wire coil technique. Multiple strands of delicate fringe chaining are then added. These designer earrings feature an intricate spring pattern, making them extra special.
The Journey
The journey of our wire coil earrings begins on the beaches of Lake Malawi - our highly skilled wire artisans are mostly Malawian economic refugees that arrive in Cape Town to look for job opportunities. Ruby has helped a number of these incredible gentlemen to find their feet and in the process of purchasing their traditional bracelet designs, has added her own design flair to their techniques, to create these signature pieces.
An original Ruby design. You will not find these anywhere else! Each pair purchased supports our band of super skilled artisans.
Colour Ways

Our fringed chain is available in many bright, swirling colour ways. Featured here is our copper wire with spring design detail combined with emerald green, popping pink or juicy orange chain.
Materials: imported high quality, non-tarnish colour chain with metallic gold finish. Black rubber. Copper dipped artistic wire. Brass ear wires.