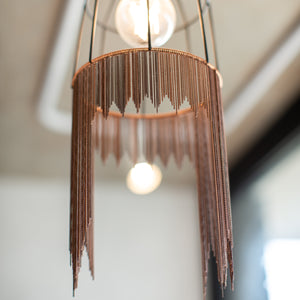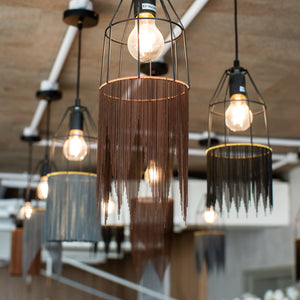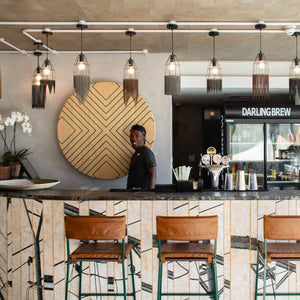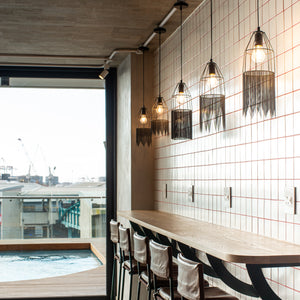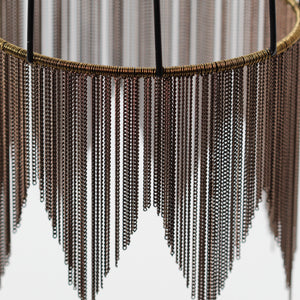 Chain Fringed Lights in Earth tones
We're lighting the way with our mission to create innovative designer products whilst investing in our local economy, traditional skills and our communities. 
Our latest RUBY lighting range has been developed over a 2 year period and builds on the chain and wire coiling techniques we pioneered for our boutique jewellery ranges. 
Our biggest commission to date is for a pioneering designer development in Woodstock, Cape Town - WEX1. We were thrilled to create the lighting for the communal spaces and bar areas as shown in these pics. 
Available to order as shown or send us your pantone request and desired shape and we'll create your very own signature RUBY light.
Materials: powder-coated black metal frame, copper or bronze tone wire. Copper, antique or brown chain. Handmade!