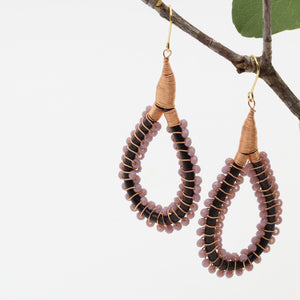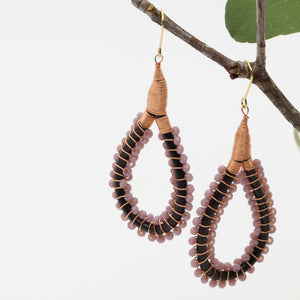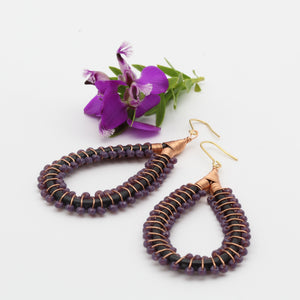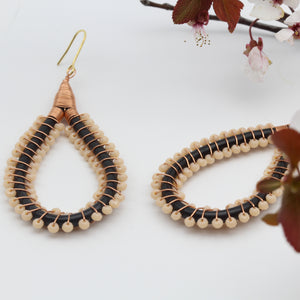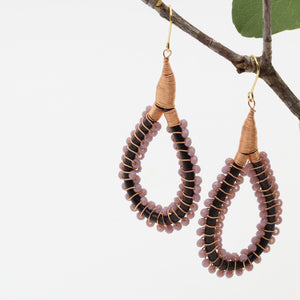 Caterpillar Hoops
Large tear drop statement earrings intricately hand-woven with tiny, sparkly crystal beads.
They remind us of slinky caterpillars. 
Handmade by our awesome Malawian refugee artisans in Cape Town using a traditional wire coil method.
Materials: jet black rubber, crystal beads, artistic wire. Brass ear wires (though sterling silver ear wires can be supplied if you prefer).