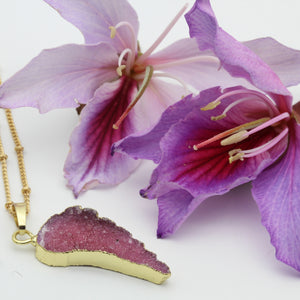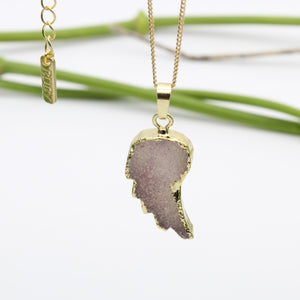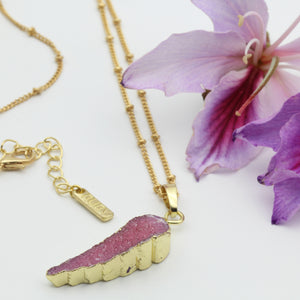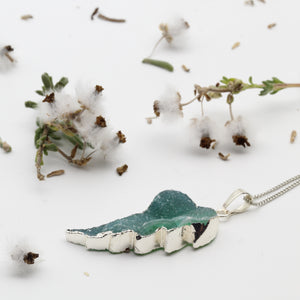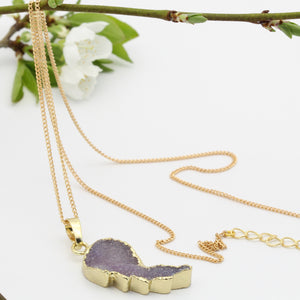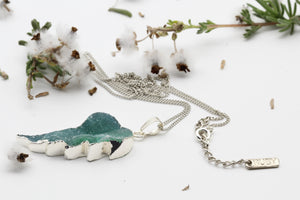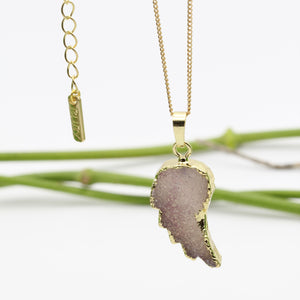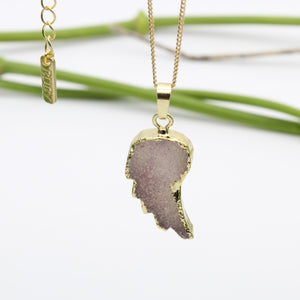 Angel
Raw Natural Druzy

Our new luxe Druzy crystal Wing Pendants are 18k gold dipped. Hand-carved into a gorgeous wing shape, each crystal pendant is unique.

The super fine crystalline surface texture of natural druzy resembles tiny granular sugar crystals. 18k gold dip adds an element of luxury and complements the raw, delicate micro-crystal surface of the stone.

A Cluster Crystal

Druzy crystal is a configuration of many tiny sparkling crystals on the surface of a larger crystalline body.

The metaphysical energy of Druzy crystals is similar to that of cluster crystals. As with any type of cluster they are suitable for group meditation, spiritual workshops, or any other form of joint spiritual work. Whenever you need to harmonize a group of people toward a common spiritual aim, you can use a Druzy crystal.