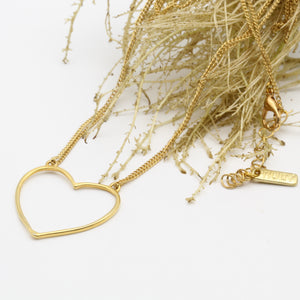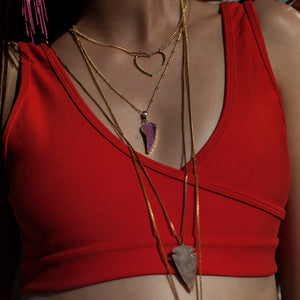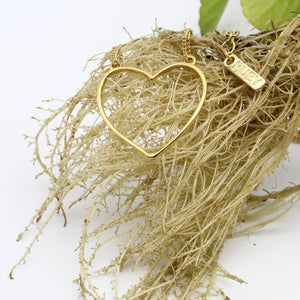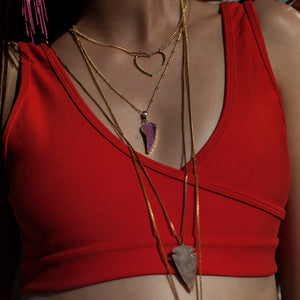 An Open Heart
My heart wants roots. My mind wants wings. I cannot bear their bickerings.
- E.Y. Harburg

Open Your Heart

Our open heart pendant is cast in Cape Town, South Africa by our talented silversmiths in brass, it's then dipped in luxurious 24k gold.

Wear 2 x ways

The gold-tone chain for this pendant can be worn 2 ways as it's strung long and doubled. It can be worn as a 45cm shorter necklace or opened up to be a 90cm necklace too.

Give Love

The perfect, universally loved gift expressing both the sending & receiving of love.