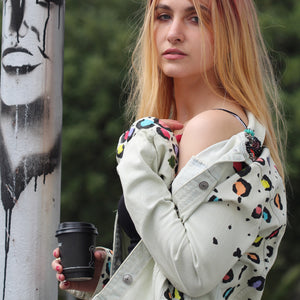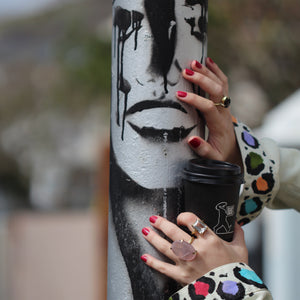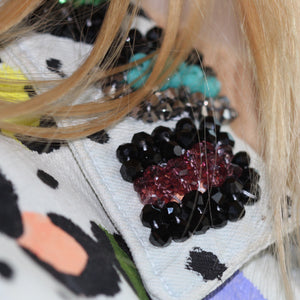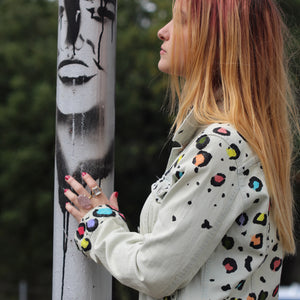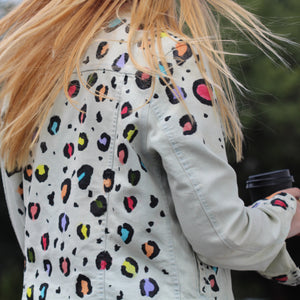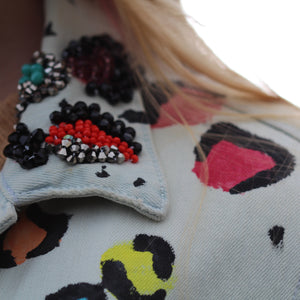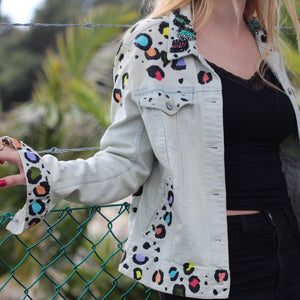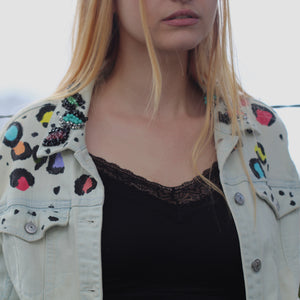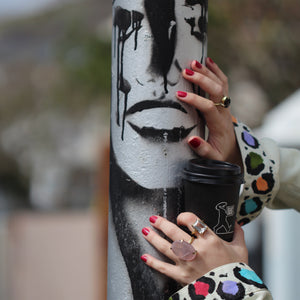 Leopard Mafia
A soft, faded, traditional denim jacket that's been lovingly hand-painted with very non-traditional leopard spots in futuristic brights. 
We LOVE the collar of this jacket - it's been embellished by hand with crystal bi-cone beads in black, dark emerald, turquoise, silver and tomato red. 
A pre-loved, custom piece of collaborative wearable Art by Ruby's guest designer Nel Sadie.