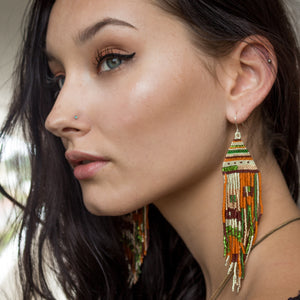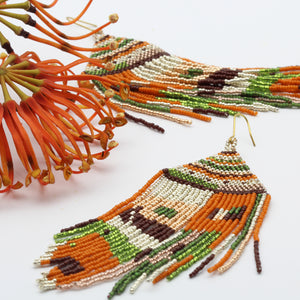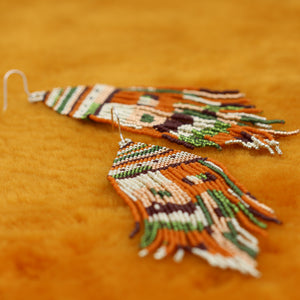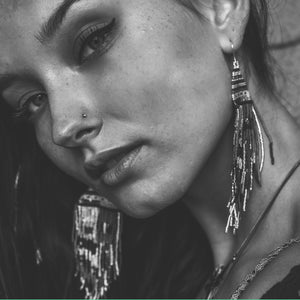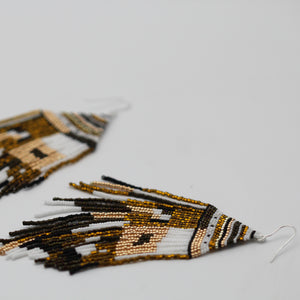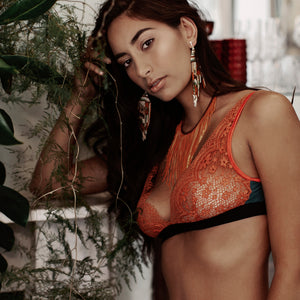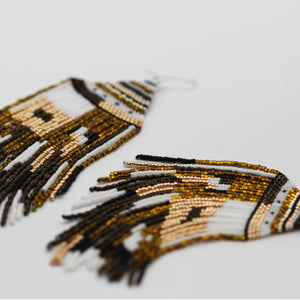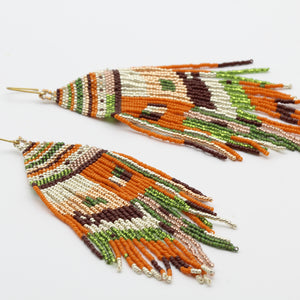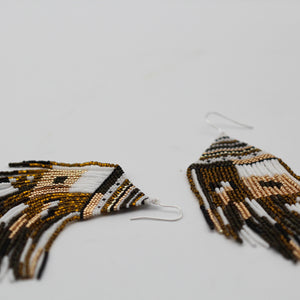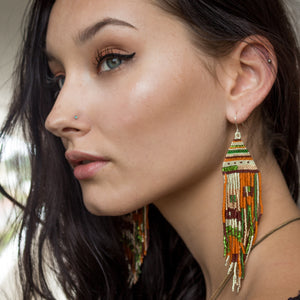 Yoko Earrings
'Imagine all the people, sharing all the world'. - John Lennon
Our ethically fashionable Yoko Earrings are hand-beaded in Cape Town by the Ruby beading circle using tiny Japanese glass beads. Fair trade at it's finest.
Yoko meets Boho in a magic carpet ride for your lobes, bringing back 70's colour ways, folk fringing and tassels.
Bead by bead these babies are individually woven into an intricate patterned network using traditional African beadwork techniques. 
You could say I'm a dreamer, but I'm not the only one.
Size 15 Miyuki glass beads, hand-woven. Sterling silver ear wires.