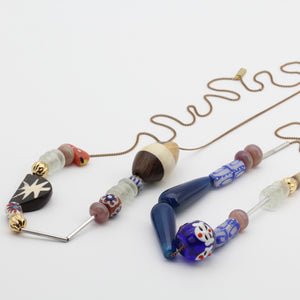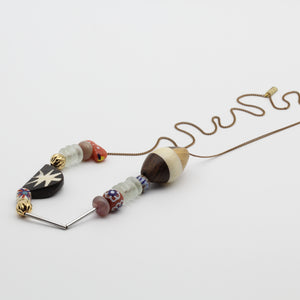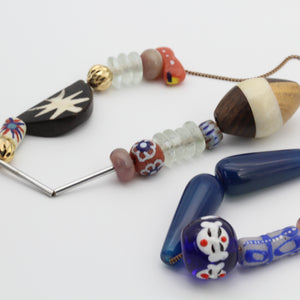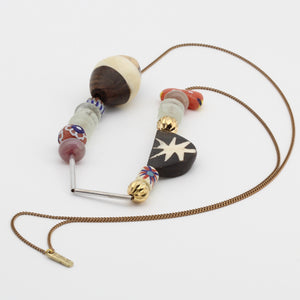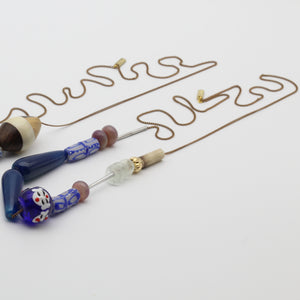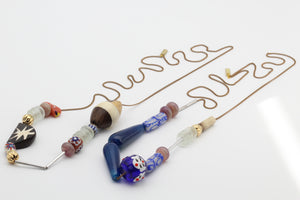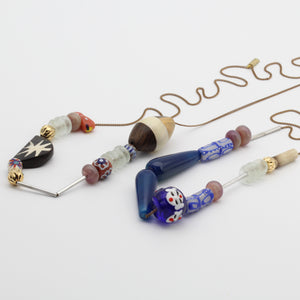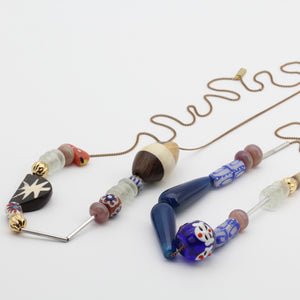 African Trade Beads
A unique combo
Hand-painted African glass trade beads from Ghana (these beads are upcycled and made from crushed glass), porcupine quill beads (we make them in-house in a traditional manner), polished horn and vintage glass on antique brass chain make these unique necklaces comfy, easy-wearing power pieces.
Wear it long and asymmetrical, the beads can be moved around into any arrangement.
Did you know: Porcupines are buoyant - their quills being able to float on water. Wearing this symbolic buoyancy gives the wearer great power for floating through turbulent times.